How to layer up your necklaces
Layering up necklaces can be a fun way to dress up any outfit. However it can be frustrating not knowing how to layer them up, that's why I am here to help.
Which necklaces go where?
Layering up necklaces shouldn't be frustrating but should be a fun way to to wear your jewellery. Deciding on which ones look best with each other and then mix and matching to change your whole style.

So I am going to tell you how I like to layer up my necklaces, but there is no right or wrong way to do this so just remember to have fun. Firstly I like to start of with a thin little chain about 15" at the top. Then adding a more longer chunky chain underneath about 18". You can keep on adding if wish.

Jewellery is the most transformative thing you can wear
Here is a little tip on layering up your necklaces, watch this video below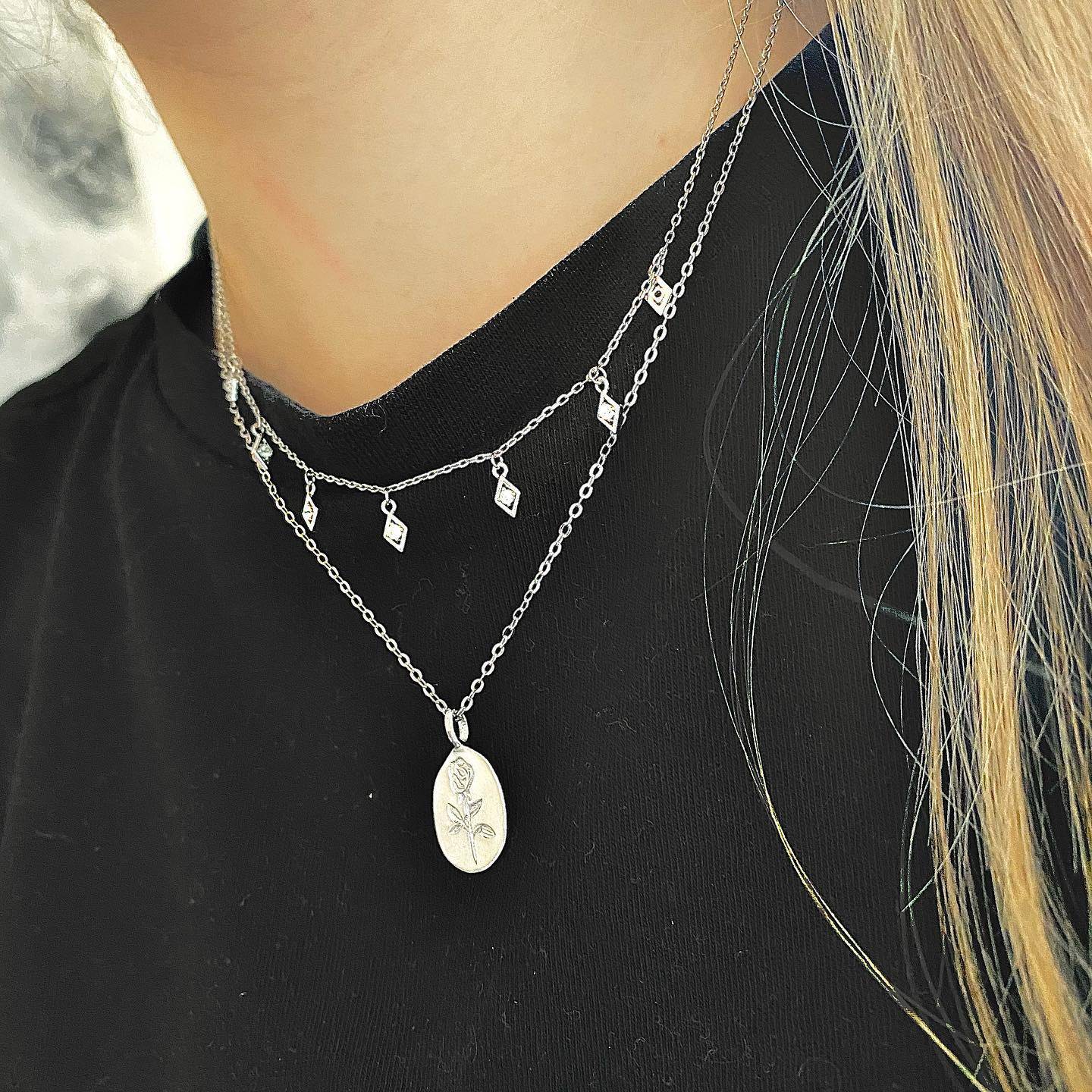 Sign up to hear about the latest news and exclusive offers